The Cultural and Creative Industries need action
05.10.2021
Internationalisation is seen as a challenge in the Cultural and Creative Industries and it is time to make plans and act.
The value of the Cultural and Creative industries in the Baltic Sea region
The Baltic Sea region (BSR) has a rich tapestry of Cultural and Creative Industries (CCI). The area – as well as the whole of the European Union – is characterized by strong and diverse national and regional cultures. As well as national and linguistic diversity, varied cultural and artistic production, and exceptional cultural heritage, not to mention the countless talented  artists and companies, and high-quality education.
The CCI have a great deal of both commercial and cultural value for the Baltic Sea region. They are recognised as an indispensable driver of growth and jobs, cherished as facilitators of innovation throughout the economy, and praised for their positive social impact. They contribute to the overall wellbeing of our region, as well as to active citizenship, common values, social inclusion and cohesion, and the development of intercultural dialogues.
Benefits of internationalisation
If the CCI are valuable to our region, what about their internationalisation?
Internationalisation can bring many benefits, such as enhancing the economic possibilities of the CCIs in the BSR area, as businesses gain access to new markets. They can also benefit from learning about new ideas and approaches, as well as reaching wider audiences. Internationalisation can positively affect cultural diversity and increase cultural cooperation, and result in spill-over effects in other sectors, such as tourism. The internationalisation of the CCIs can even contribute to the dissemination, attractiveness, and promotion of European culture.
Challenges to be solved
Even though all the ingredients for internationalisation of the CCI are here at our disposal, many European SMEs remain focused on their national markets. This means that possibilities for exporting innovative products and services, transnational collaboration, and learning from one another remain untapped.
A key factor that limits internationalisation activities is the small size of the majority of the CCI companies: around 80 % of European CCI businesses are SMEs, out of which about 60 % are micro-enterprises (OMC, 2014). If you only have a few people working at a company, internationalisation can be a huge challenge. This is often compounded by insufficiently developed networks and contacts, amongst other issues, which hinders the goal of internationalisation.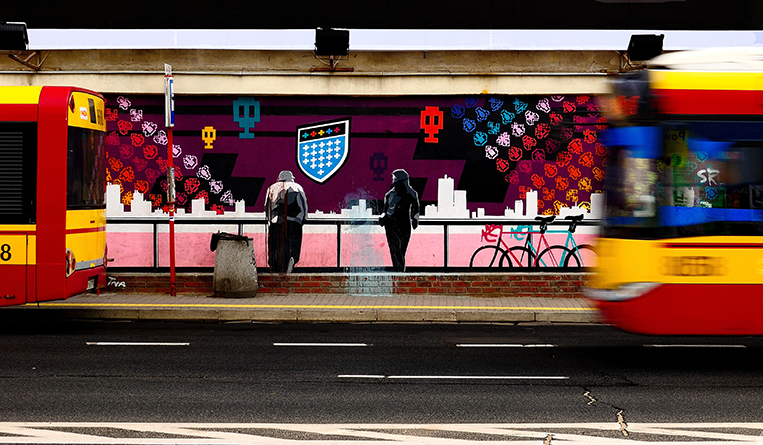 Work is needed to support the Cultural and Creative Industries
The BSR Cultural and Creative industries need support for supporting their internationalisation. At the very least, the following steps should be taken: 1) good conditions for value creation and entrepreneurship must be implemented, 2) various forms of internationalisation support must be provided, 3) the internationalisation capabilities of organisations that help and support CCI enterprises must be enhanced, 4) more collaboration is needed, as well as ecosystem development, and 5) the CCIs as a whole must be developed at the local, regional and national level in order to raise their status vis-a-vis other industries.
When we realise how valuable the CCI sector truly is, change will happen. This might occur slowly at first, but with each plan followed and action taken, change will surely take place.

Don't know where to begin with supporting the Cultural and Creative Industries?
Recommendations for supporting the internationalisation of the CCIs in the Baltic Sea region from the Creative Ports project can help! We provide you with information, issues to work on, and give ideas on how to take action and positive steps. The recommendations have been complied to support the industry specific professionals who have deep knowledge in their field. Read the recommendations here and start planning the steps you will take to advance the Cultural and Creative sector in your own work.
Creative Ports is a project funded by the Interreg Baltic Sea Region Programme of the European Union, running from September 2018 to October 2021. It is a flagship project of the EU Strategy for the Baltic Sea Region (EUSBSR).
References:
OMC (2014) Good practice report on the cultural and creative sectors' export and internationalisation support strategies. Available at: https://www.creativeeurope.be/sites/creativeeurope/files/media/ report_on_cultural_en_creative_sectors_export.pdf